Motivation & ability
When I co-founded a travel tech company in 2007, our goal was to change an entire industry.
When I co-founded a travel tech company in 2007, our goal was to change an entire industry.
Booking a holiday let was a very different experience to booking a hotel.
Lengthy email exchanges, no availability or price information, paying by bank transfer or PayPal. Nobody was offering a better way. Even a year later, in 2008, Airbnb didn't really exist. The founders were selling cereal.
Of course, no tale of business is complete without the 'everyone told us it wouldn't work' part, and it's true for us too.
Guests were cautious, but holiday let owners were more clear… they hated it.
Our small team spent a year adapting and improving our online booking system, our website, our business model. We tried to sell it for property owners and agents to use on their own website. Nobody was buying.
Over the last week I've been learning about the Fogg Behaviour Model from the fantastic Mike Coulter. It's interesting to see how this applies to what we did back then to make it work.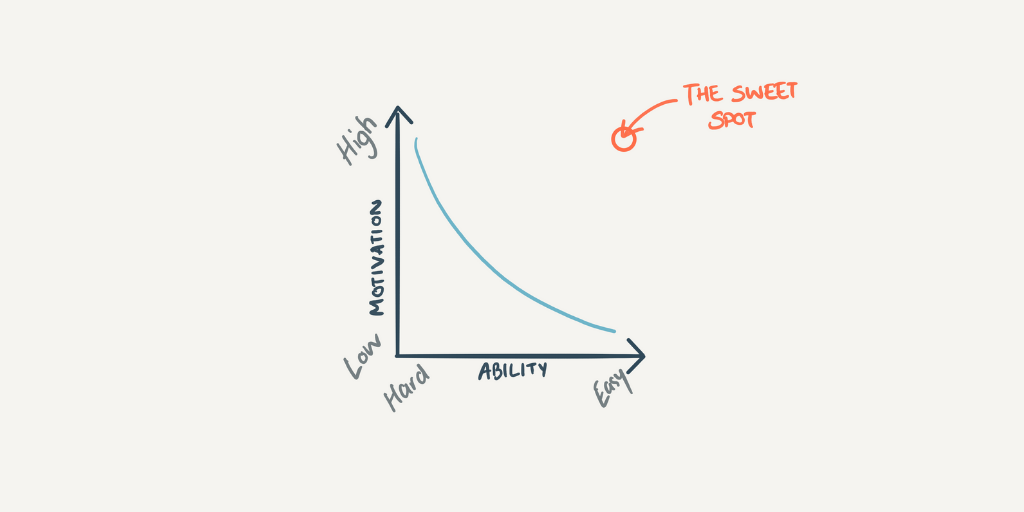 Our breakthrough came from speaking to the people we wanted to sell to.
It was clear everyone had the ability to switch (we were offering to do all the hard work for them). The issue was that their motivation was very low… their existing systems worked, we didn't sufficiently reduce their concerns, they just wanted us to go away.
What they did want, however, was a new website. They had seen the work we had done on our own and were impressed.
We switched from selling online booking, to giving it away, and selling websites instead. The ability to switch was the same as ever, but now we had their motivation too… a great looking new website.
It got us going. It just didn't make any money.
Now that we had all this inventory of holiday apartments that could be booked online (with live availability and instant booking), we could get bookings for them ourselves via our own website.
The motivation was there (who doesn't want more bookings?), and we had made it unbelievably easy for them (just say yes and we'll do the rest).